Decorating with the Fall Theme-
With the fast approach of Thanksgiving coming I have been noticing the colors brown, orange and red everywhere lately and it came to me...I want to decorate the house in these colors for the fall. But I am not rich and I am going to make an ass out of u and me and assume that most of you are not rich either. So if this is the case then we need to find cheap and simple ways to decorate our homes for the seasons.
Many changes can be small and subtle and create the feel without having to change curtains and couch covers and such. As you know I love Better Home and Garden and I have recently come to love their advice for budget decorating
http://www.bhg.com/decorating/budget-decorating/
.
I think the most important thing to remember is that simple accents such as candle holders and changes to picture frames or even just having certain decor that comes out for the holiday can really give the holiday feel that you are looking for.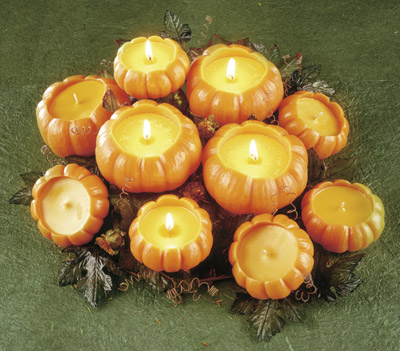 Here are a few of the accents that I picked up for a center piece on my table early in the season It really helps to bring the color into the room I am looking for. Also the fresh smell of flowers or candles that smell like pumpkin spice or cinnamon would be a great way to introduce the feeling into your home with out spending large amounts of money.
Happy Decorating for the fall and I look forward to decorating for the winter :)
Other Website for ideas-